Dental Implants Near You
Replacing missing teeth is essential for your oral health. When there are gaps between teeth, it gives an area for plaque and tartar to settle. If plaque and tartar are not removed properly, it can cause tooth decay, cavities, and gum disease. Having missing teeth can also affect the ability to eat and speak. With dental implants, you can restore the function and appearance of your teeth! At Crescent Oak Dental​, we offer dental implants in Kitchener so our patients can look and feel good in their smile.
Reasons for Tooth Loss
People most commonly lose teeth for the following reasons:
Injury
Tooth decay
Grinding teeth at night
Oral disease
If you are looking to receive dental implants in Kitchener, speak to your dentist to determine if you are ideal for this procedure. An ideal candidate must have a strong jawline and healthy gums for the implants to work effectively. If you are interested in receiving dental implants near you, contact our dental clinic today to request a consultation!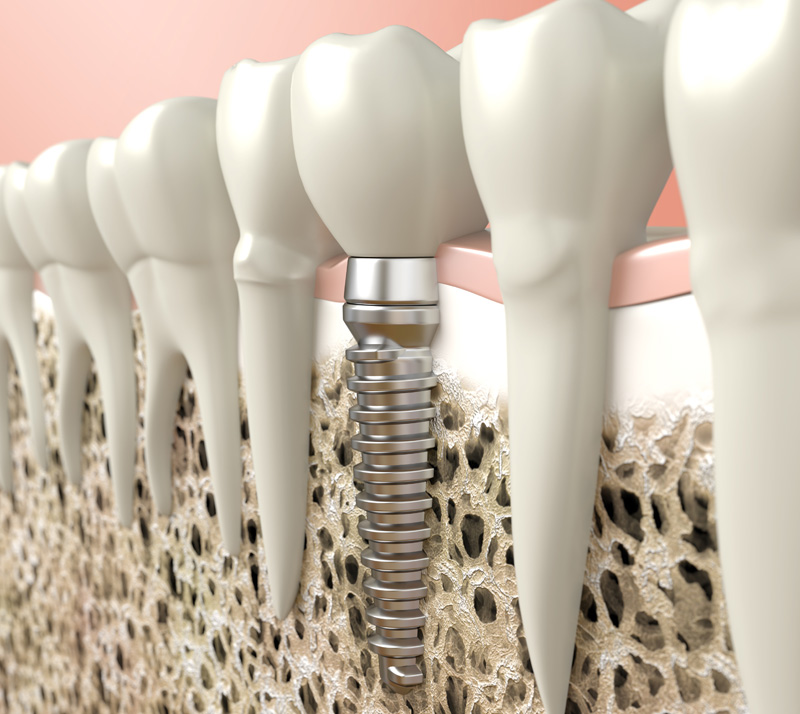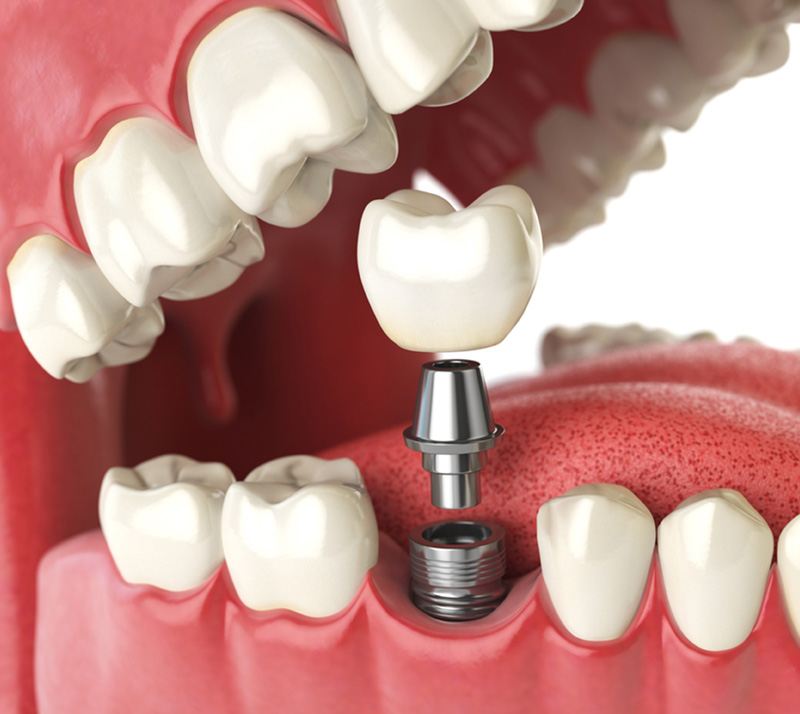 Benefits of Receiving Dental Implants in Kitchener
A popular benefit of receiving dental implants is that they provide a permanent solution for missing teeth that is functional and aesthetic. Other benefits include the following:
Prevents bone loss
Maintains facial appearance and prevents harmful effects of tooth loss
Long-lasting and stable
Natural-looking
Boost your confidence
They boost your self-confidence
The Procedure
Your dentist will examine your teeth during your consultation to determine if you are the right candidate for dental implants. Once they have decided that you are an ideal candidate for this procedure, your dentist will prepare you for dental implant surgery.
Dental implants are made up of three parts: the screw, the abutment, and the customized dental crown. The screw is implanted into your jaw bone and is used as a replacement for the root of your tooth. An abutment is used to join the screw to the dental crown. The dental crown is the part of the implant that looks and feels like a natural tooth. Once you are healed, the dental implant will be just as strong as a natural tooth!
Although dental implants are an excellent restorative method, it is essential to care for them to prevent unnecessary wear. Remember to brush twice a day and floss daily on top of visiting your dentist every six months for a dental cleaning and checkup.
If you are interested in receiving dental implants near you, contact our dental clinic today to request a consultation! At Crescent Oak Dental, we are happy to provide preventative and restorative treatments near you.