Invisalign Invisible Braces in Kitchener - Dentist in Kitchener
Achieving a straighter smile is possible without metal braces. If you've been putting off getting orthodontic treatment due to bulky metal wires and frames getting in the way, Smaily Dental has the solution for you: Invisalign invisible braces. Invisalign uses a series of clear plastic aligners that are virtually undetectable once they are worn over your teeth. The plastic aligners gradually shift your teeth into alignment helping to give you the perfect smile you've always wanted.
Invisalign aligners are strong, durable, and comfortable to wear. The aligners are also removable so can be taken out before brushing, flossing and eating. This allows you to enjoy your daily activities without worrying about metal wires getting in the way. However, the biggest benefit of Invisalign is that the aligners allow you to straighten your teeth without anyone seeing them. You can feel confident speaking and smiling without feeling embarrassed about your smile.
Want to know if Invisalign is right for you? Contact Dentist Kitchener at Smaily Dental on (519) 748-231 or info@drsmailydental.com to set up a consultation today.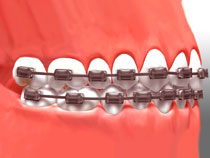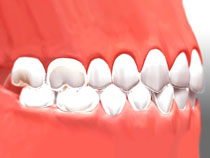 Last Updated On
2020-07-14