Tooth Implant Restoration in Kitchener - Dentist Kitchener
For patients who are searching for a permanent solution to replace missing teeth, implant restoration may be an option for you. Implant restoration involves placing a metal implant into the jawbone to replace the missing tooth's root. Eventually, as the bone and gum tissues heal around the implant, it is held in place. A highly realistic crown is then placed on top of the implant to fill in the gap.
Dental implants provide exceptional strength and support for your smile. Unlike conventional dentures, implants won't shift, become loose or fall out. Besides strengthening your bite, implants offer additional support for your facial structure since they help to prevent bone demineralization that occurs following tooth loss. 
Once placed, an implant can last a lifetime. If you're looking for a permanent and natural looking way to recreate your natural smile, contact Smaily Dental to learn more about implant restoration.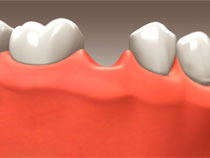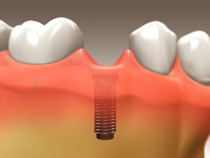 Last Updated On
2020-07-14